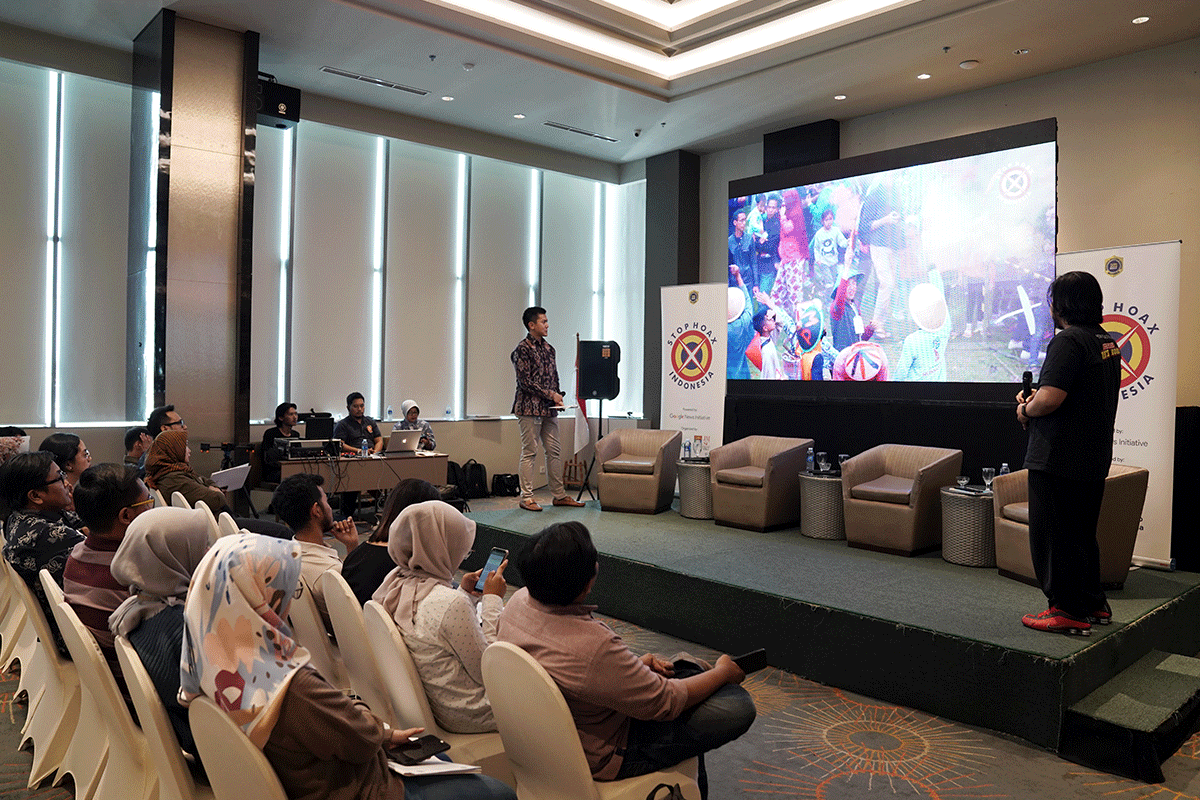 After months working with talented people with great ideas and robust creativity. Finally, we released our first Web video series which carry our mission to the public. These would strengthen digital literacy education in Indonesia.
STOP Hoax Indonesia press conference was filled with enthusiasm and fun. In the first ever 'Lomba Cek Fakta' (Fact-Checking Contest) the participants, mostly college students, we presented our Anti-Hoax trailer. And we didn't expect there were so much excitement response.
And it was such an honor for us to have Masato among us. His insights about disinformation wearisome condition and effects received many questions from participants. And his feedback to our web series videos are most appreciated.
There were also representatives from Google Indonesia, Ministry of IT, and Mafindo fact checkers. With all their help and appreciation, we know STOP Hoax Press Conference would never pose such great positive energy.
#StopHoaxIndonesia
#StopHoaxBeAHero
#TurnBackHoax